Mood-Setters
1st Saturday Monthly 10 A.M. – 12 Noon Follow us on Facebook @Mood-Setters
Women's Ministry
Here at Hope International Church we call our women "Mood-Setters."
A Mood-Setter is defined as: "A woman who understands that she has the power to control the atmosphere of her surroundings.  She has the ability to embrace her role as a nurturer, supporter, leader, negotiator, entrepreneur, & lover while remaining supportive of her husband's covering. She is a fighter, a noble individual that is confident & persistent. SHE IS A TRUE FRIEND!"
Our Mood-Setter ministry strives to create a warm and inviting atmosphere for all women. The ultimate purpose is to empower women of God in an intimate setting, to reach their full potential. In turn we will becoming stronger women reflecting God's love.
**Due to COVID-19, in person Mood-Setter gatherings have transitioned to an online platform via Facebook. Follow us @Mood-Setters for live teachings, inspiration and encouragement.**
2020 Mood-Setter Conference
Due to COVID-19 our Mood-Setter's Conference was unfortunately delayed. Join us, for the long awaited 2020 Mood-Setter's Conference via
Facebook LIVE on Friday May 29th at 7:00 PM and Saturday May 30th, at
10 AM, 2 PM & 4 PM!
Invite your family and friends for a great time of fellowship, dynamic teaching and informative break out sessions!
Grab you phone, tablet or laptop and connect with us on Facebook at https://bit.ly/Moodsetters.
You don't want to miss this monumental gathering!
Grab your phone and tune in!
Connect with your Laptop, Tablet or Ipad!
Get Comfortable!
Plug us into your TV!
Conference Speakers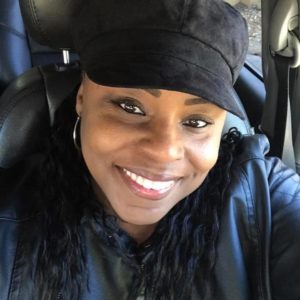 First Lady Jodie McCoy
Guest Speaker Pastor Kelli Vance
Guest Speaker Jenny Peraza
Already Paid for This Year's Conference?
2019 Mood-Setters Conference